The 2020 2nd Global Conference on Ecological Environment and Civil Engineering (GCEECE 2020)was successfully held online on August 7-9, 2020. We greatfully invited 4 professors to make the keynote speech. In addition, experts and scholars from many universities were invited to give oral presentations. Let's review the details of Conference site.
-Opening Speech-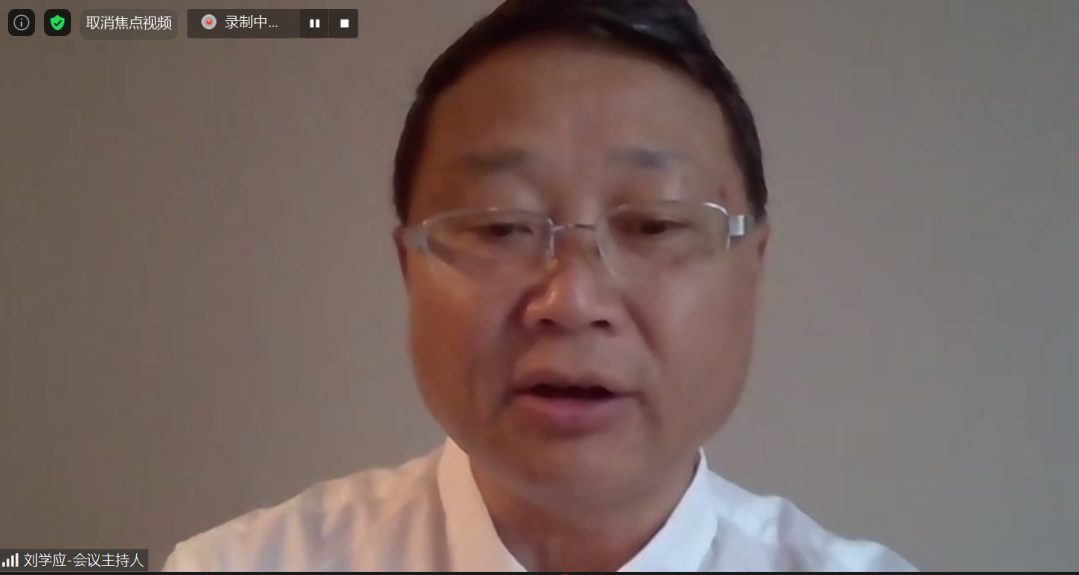 Prof. Xueyin Liu presided over the opening speech and expressed his warm welcome to the experts and scholars attending the meeting.
-Keynote Speech-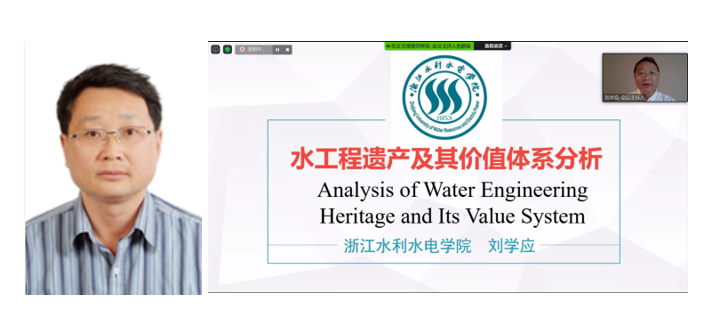 01 Prof. Xueying Liu, Zhejiang University of Water Resources and Electric Power, China
Title:Analysis of Water Engineering Heritage and Its Value System
02 Vice Dean/Prof. Zheng Chen, Guangxi University, China
Title:The effect of microenvironmental conditions on the formation of passive film of steel bar in concrete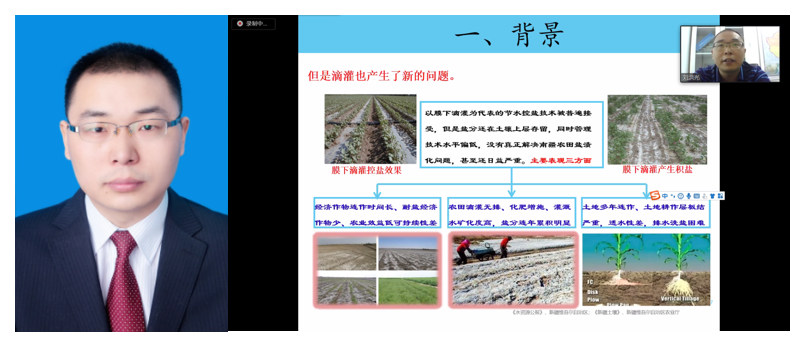 03 Prof. Hongguang Liu, Shihezi University, China
Title:Research and Prospect of subsurface drainage technology in arid area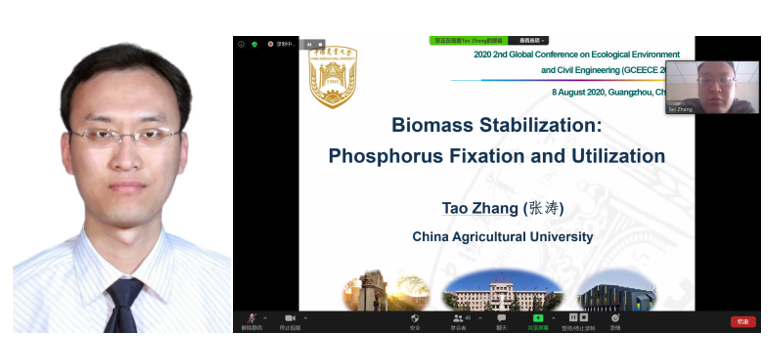 04 Prof. Tao Zhang, China Agricultural University, China
Title:Biomass Stabilization: Phosphorus Fixation and Utilization
-Invited Speech-
Prof. Tianpeng Gao, Xi'an University/Engineering Research Center for Pollution Control and Ecological Restoration in MiningAreas of Gansu Province, China
Title:Removal of Heavy Metals and Petroleum Pollution by Plant, Microorganisms and Ecological Remediation Technology in Mining Areas
-Oral Speech-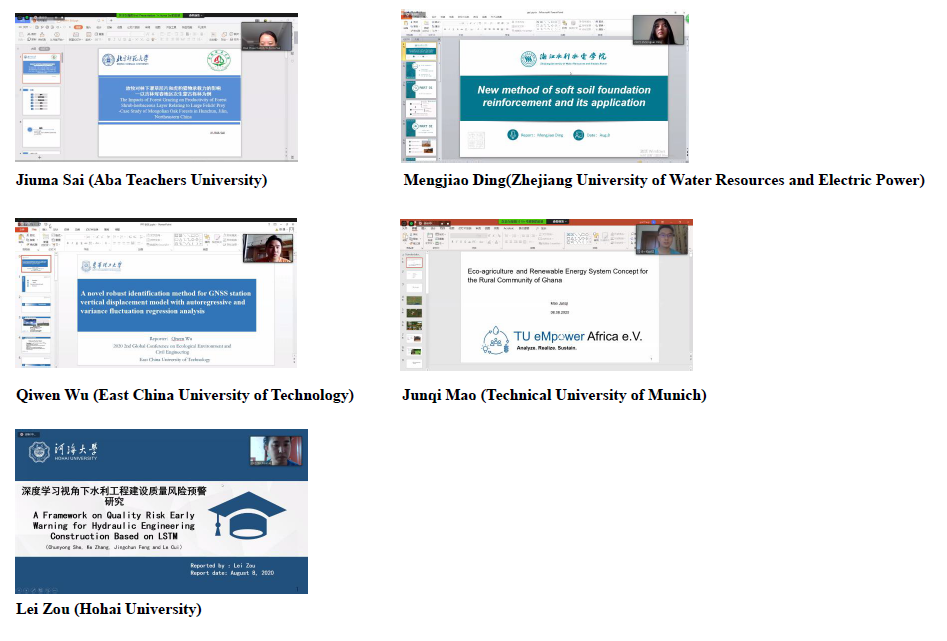 At this point, the online conference came to a successful end on August 8, 2020. Thank you very much for your support!Let's look forward to the 3rd Global Conference on Ecological Environment and Civil Engineering in 2021!